Bi
o

graphy

2023-01-27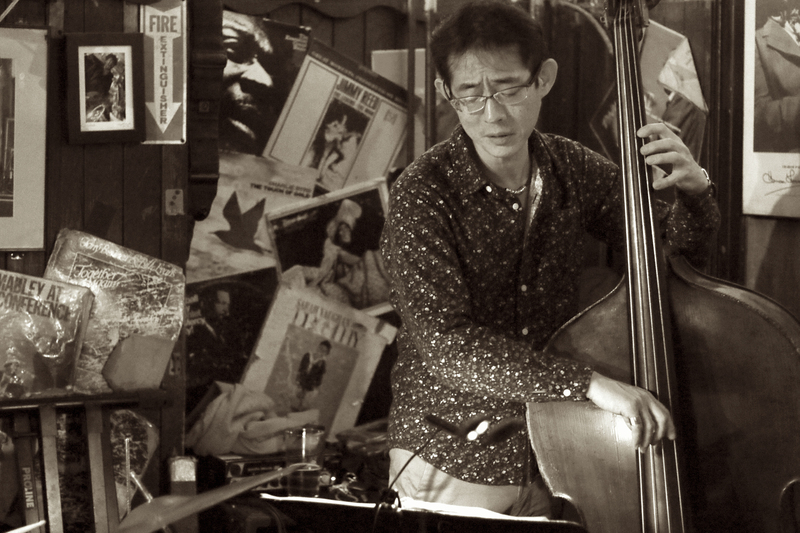 Born in Fukuoka, Japan, Yoshi began to play jazz bass at age of 20. After attending Berklee College of Music in Boston, he joined the National Tour Company of Fosse, a Tony Awarded musical show and traveled around the States before settling in New York City, where he quicky established himself as a sought-after sideman. Yoshi have worked with Art Hirahara, Artie Shaw Orchestra, Bill Ware, Chihiro Yamanaka, Clarence "Gatemouth" Brown, Dan Zanes and Friends, Danny Walsh, Deborah Harry, Elena Moon Park, Frank Vignola, Harry Whitaker, John Di Martino, Kenny Shanker, Paquito D'Rivera, Peter Leitch's New Life Orchestra, Randy Johnston, Richard Stoltzman, Sam Dillon, Shunzo Ohno, Tokiko Kato, Travis Sullivan's Bjorkestra, Victor Jones, William Galison, and others.
Among the numerous recordings he did, Catch that Train! (Dan Zanes and Friends) won the 49th Annual Grammy Award for Best Musical Album for Children, and After Hours (Chihiro Yamanaka) won the 23rd Japan Gold Disc Award for Jazz Album of the Year.
© MMII–MMXXIII, by Yoshinori Waki. All Rights Reserved.